Joseph Maurer
Mediator at Omni Mediation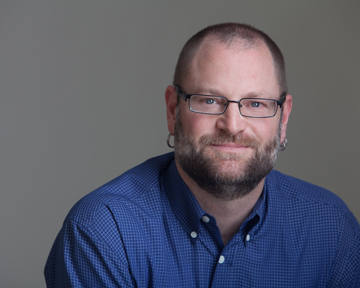 Joseph Maurer is an experienced mediator, facilitator, coach, and trainer. He has been living and working in the SF Bay Area for 20 years. He uses an omnipartial facilitative mediation style and works with parties in a broad range of areas including neighbor & community relations, family & personal relationships, and business relationships. He has led hundreds of mediated and facilitated processes. He works one-on-one with parties, in joint sessions (with or without lawyers, coaches, advocates and other support persons), and in large and small groups. He brings a calm presence to conflict dynamics.
He worked as a mediator, trainer, coach, and case developer at Alameda County's SEEDS Community Resolution Center. Here he worked with parties dealing with conflicts within families, between neighbors, and in the workplace. He also worked, through SEEDS, in the courts – both the Small Claims Court – helping parties in personal, landlord-tenant, HOA, business-client, and business-to-business relationships – and the Civil Harassment Court where he worked with parties in the emotionally complex context of restraining orders. In addition, Mr. Maurer ran the Tree and View Program at SEEDS, helping neighbors navigate the emotional, financial, and ecological terrain of these conflicts.  In 2015 he returned to SEEDS to lead a training in handling these complex mediations at the community level.  He continues to coach new mediators for SEEDS as well as for Stanford Law School.
He works as an ally to the process for all parties involved in a conflict. He draws on years of diverse experience. As a mental health specialist he worked in an inpatient unit structuring and maintaining a therapeutic environment. As a counselor and trainer at the Berkeley Free Clinic he developed extensive experience facilitating meetings with diverse parties as well as coordinating the Information and Referral service providing section of the clinic. He worked intensely with individuals teaching emotional and physical safety techniques with Impact and Kidpower, both one-on-one and in class settings. He manages and coordinates in dynamic environments including the Rooster Stage at the Hardly Strictly Bluegrass festival and the politically intense phone room at radio station KPFA. He also worked with the Occupy Oakland Facilitation Committee.
He has worked as a consultant in healthcare finance, as an office manager and organizational consultant, in social services, in retail, and in the construction and landscaping industries giving him both a broad range of experience and extensive practice building relationships with diverse parties in multiple contexts.
He received a BA in Psychology and Religion from Rutgers University, studied with Trinh Minh-ha, Barrie Thorne, Gerald Vizenor, and Hamid Algar at UC Berkeley and continues to take classes in landscape horticulture at Merritt College in Oakland. He completed the Mediation for Conflict Management Training offered by mediator Marvin Schwartz, the Business Mediation training offered by Ron Kelly, and the Divorce Training offered by Integrated Mediation Bay Area – as well as numerous other trainings.
Mattie Robertson
Mediator at Omni Mediation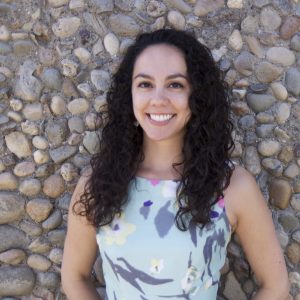 Mattie Robertson is a certified mediator, facilitator, and conflict resolution trainer. Mattie has mediated in San Francisco, and Alameda Counties, mainly in the Superior Courts, and also as a community mediator. Since 2009, she has mediated nearly 300 cases, taught a variety of conflict resolution classes, and mentored numerous budding mediators. Mattie worked at  SEEDS Community Resolution Center as a case developer, mediator, trainer, coach, and Court Mediation Program Manger from 2010 to 2016. She currently works at California Lawyers for the Arts, coordinating the growing Arts Arbitration and Mediation Services program.
Mattie is a graduate of UC Hastings College of the Law in San Francisco, and has a Bachelors in International Relations from San Francisco State University.